RIA's 24-hour non-stop cycling challenge to donate educational materials for 1500 underprivileged street students in Sylhet
RIA's 24-hour non-stop cycling challenge to donate educational materials for 1500 underprivileged street students in Sylhet
---
প্রকাশিত হয়েছে : ২৬ অক্টোবর ২০২৩
---
London, 25 October 2023: RIA, a renowned international money transfer company, has embarked on a mission to enrich the educational experience of underprivileged street children in Sylhet by fundraising to donate essential educational materials. This heartfelt initiative is conducted in collaboration with the Zamzam Charitable Trust, an organization committed to nurturing the promise of these young souls.
With a compassionate goal, RIA aspires to raise £2400 to provide the educational materials for 1500 eager students. A remarkable 24-hour cycling marathon, beginning at 8am on Wednesday, 25th October, and concluding at 8am the following day, is carefully planned to execute this noble cause. Taking place at RIA's esteemed headquarters on Baker Street, London, this event will witness the unwavering participation of 30 dedicated staff members, cycling in a relay of steadfast determination.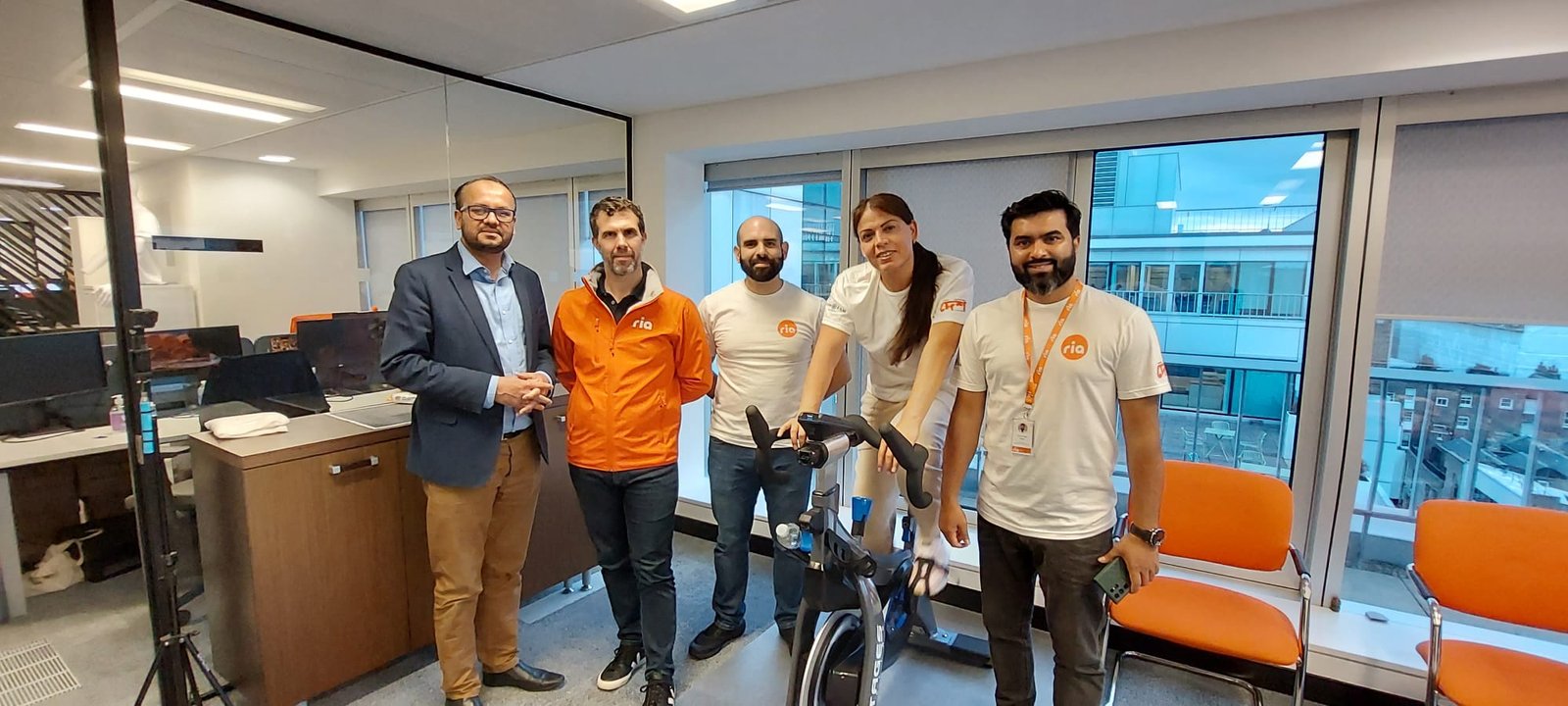 Jose Ivars-Lopez, the esteemed UK and Ireland Country Manager of RIA, passionately appeals to the staff, agents, customers, and all benevolent supporters, urging them to contribute generously to this cause. In a press statement, he discussed the company's profound sense of social responsibility and its heartfelt connection with the Bangladeshi community in the UK, especially those hailing from the Sylhet region. Through RIA's altruistic endeavors, the company wishes to remain steadfast in supporting the community's educational advancements, hoping to expand these charitable activities to more districts in Bangladesh in the foreseeable future.
Celebrating this collaboration, the Chairman of Zamzam Charitable Trust, Moyeen Uddin Ahmad Chowdhury, expressed profound gratitude and optimism. He hopes that RIA's generous contributions will ignite the flames of learning and inspiration among the children, opening doors to a brighter, more promising future.
An embodiment of careful planning and dedication, the fundraising event is masterfully supervised by a team of RIA's committed professionals, including Field Support Manager Tanvir Alam,
Retail Manager Adam Liendo, Marketing Executive Nacho Ostos, Retail Area Manager Diana Montoya and others.
This year in November, a representative from RIA will personally travel to Sylhet to deliver the educational materials to the children, thus bringing joy, hope, and opportunity to their lives. 
Proudly supported by 'Weekly Desh', the UK's leading Bengali newspaper, this initiative is determined to make a significant positive impact, showering the blessings of education on the street children of Sylhet.

You can donate by clicking the link http://www.justgiving.com/page/riaschoolbag